I spend a lot of time on Instagram. Far too much time if you ask my husband… Matter of fact, if you are here reading this post, chances are, you found me through IG! Welcome! ??
I have said this so many times, but my favorite thing about the IG community is the inspiration I am able to gather from all the talented folks on there! Recently, Erin over @cottonstem posted this picture from a vacation that got my wheels a spinning! Gorgeous right?!
The nursery was already a bit of a Woodland theme with a deer mount above the crib ? but I felt the need to go "borrow" additional decor from the great outdoors! ?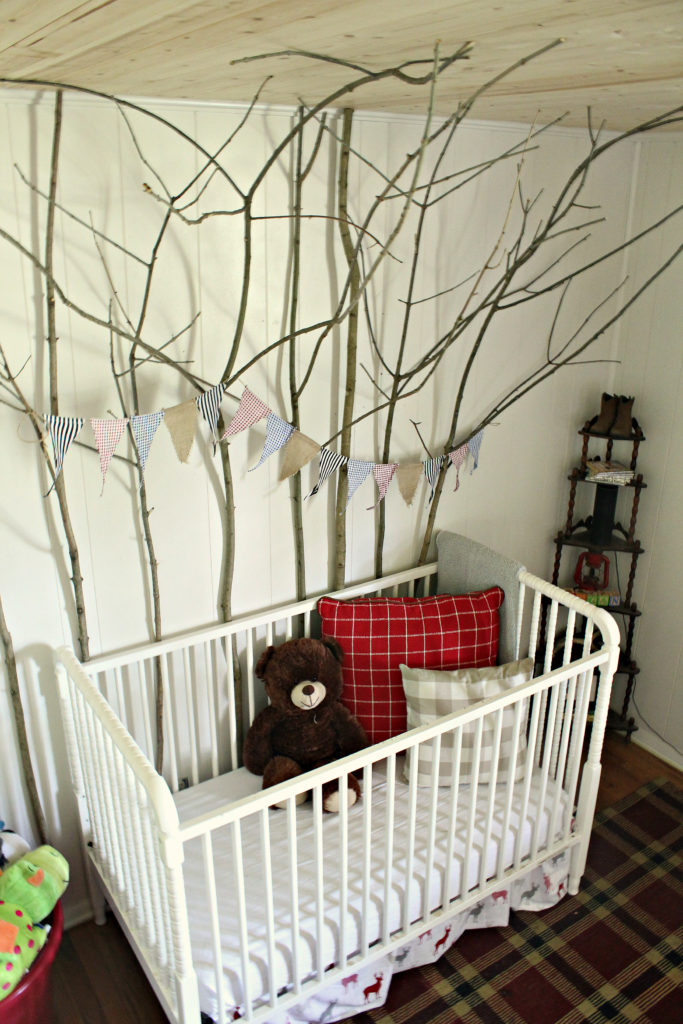 I took a few trees down that I found around our property and attached them to the wall behind the crib using a single screw each. I measured each so that they weren't insanely long, but I still wanted them to lay against the ceiling creating a sort of canopy above the bed.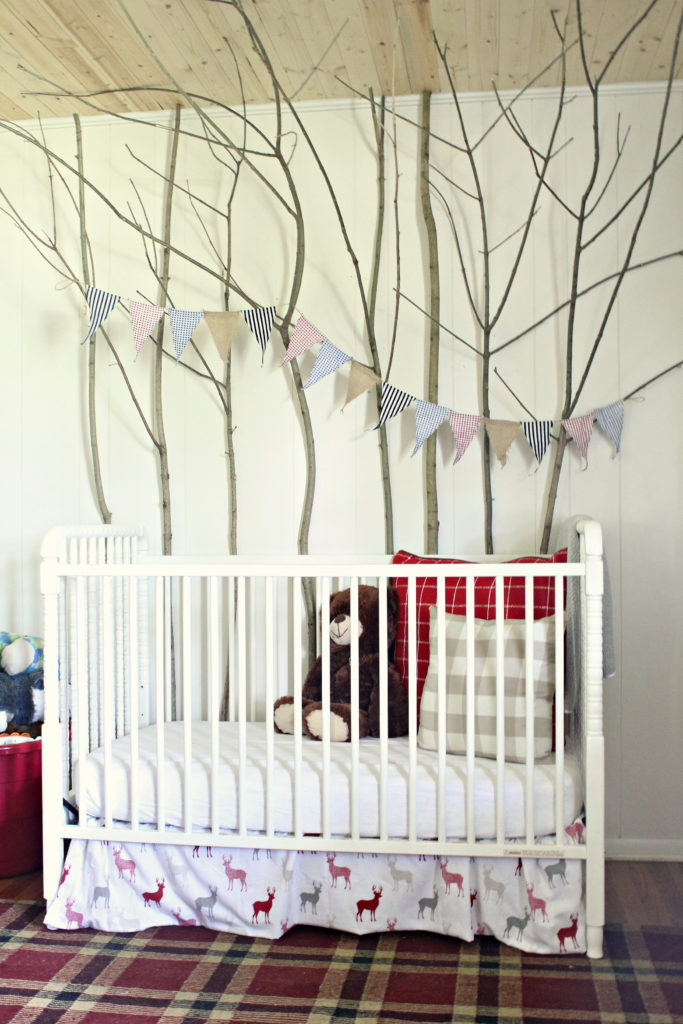 I seriously could not be happier with the result. It adds such a whimsical quality to the room and the joy in Logan's eyes when he first saw it made it 100% worth it! I have said this before, but my dream job has always been to create children's spaces. There are no rules! Literally, anything goes!
These early years shape what kind of young adults and adults these kiddos become. We parents want to give them a space where they can thrive; a retreat made just for them. I know that seems kind of deep, but their bedrooms are the part of the home that belongs to them only. I know my room was special to me as a child and I hope to offer the same pride to my children.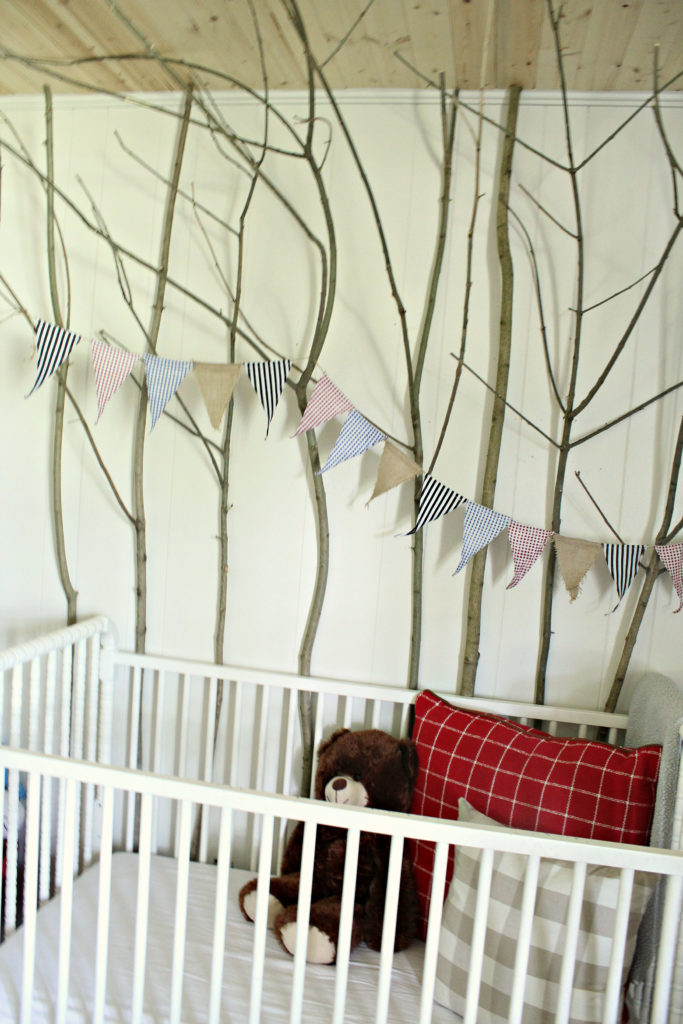 I am honored that you have come on over and joined me on my little part of the Internet! Take a look around before you leave!
Much love,